As standalone long-term care insurance becomes more expensive and harder to find, more consumers are turning to hybrid life insurance policies, which combine life insuranceand long-term care coverage.
These hybrid policies, which are actually life insurance policies with a long-term care rider, typically appeal to cost-conscious consumers who need both types of coverage and want to avoid paying separately for both a long-term care policy and a life insurance policy.
Consider the following five questions to determine whether or not a hybrid policy will meet your needs.
1. When are hybrid life insurance policies a good fit?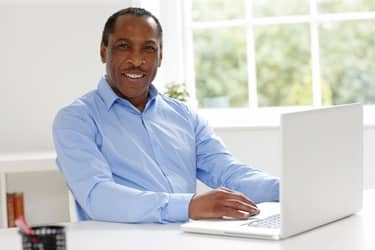 Hybrid policies tend to have the greatest appeal for consumers in their late-40s to early-70s, who are concerned about incurring hefty long-term care costs, says Neal Kerins, assistant vice president of insurance product management at John Hancock Insurance.
"The last thing people want to do is be dependent on family members for their care," Kerins says.
At the same time, they want to be able to leave an inheritance for their loved ones when they die.
If you're interested in a hybrid life insurance policy, you typically need to make that decision when you purchase life insurance. It usually isn't possible to add a long-term care rider later, according to Kerins.
2. How much can you save on insurance?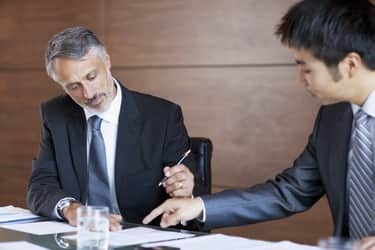 A hybrid policy generally costs about 5 percent to 15 percent more than a standalone life insurance policy, depending on the company you choose.
"They are pretty cost-effective," says Frank Chechel, second vice president of life product management at The Guardian Life Insurance Co. of America. In comparison, a standalone long-term care policy can cost $2,500 to $3,500 (or more) a year.
Of course, the cost of life insurance varies, and the price you'll pay is much lower if you buy it when you're young and healthy. According to the non-profit Life Foundation, a 30-year-old male who is in good health would pay less than $13 a month for a 20-year life insurance policy with a value of $250,000. Compare life insurance quotes to find the lowest price.
3. How do I qualify for a hybrid life insurance policy?
Like a standalone life insurance policy or long-term care policy, you'll typically need to undergo a medical exam to make sure you qualify for a hybrid policy. According to the Texas Department of Insurance, insurers may request copies of your medical records, might require a statement from your physician, and are likely to ask you to complete a health survey.
If you opt for a hybrid policy, the long-term care provision provides assistance if you suffer an illness or injury and need help doing things that you used to be able to do on your own, such as feed or bathe yourself.
"It ends up being a living benefit of a life insurance policy," Chechel says.
If you are injured or become ill and need assistance, you will typically have to wait a certain period of time, such as 90 days, before your long-term care coverage takes effect.
If you have long-term care coverage, you'll receive help that allows you to maintain or improve the quality of your life, says Chris Conklin, senior vice president of product design for Genworth.
The insurance benefit kicks in when you can't perform two of the six "activities of daily life." Those activities include:
Bathing yourself
Dressing yourself
Going to the bathroom on your own
Feeding yourself
Moving from a chair or bed without assistance
Continence.
Should you need long-term care, you can receive assistance at home, in an adult day-care center, in an assisted-living facility, or in a nursing home.
4. Do I need life insurance and long-term care coverage?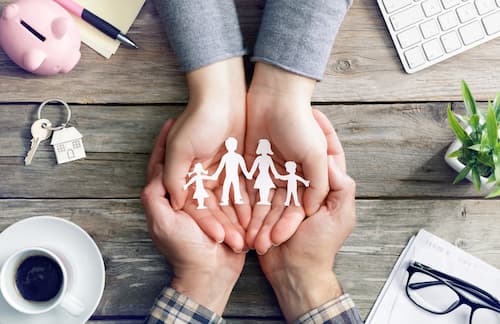 Many people want to protect their loved ones from financial distress in the event of their death, and also want to avoid being a burden to their family should they become unable to care for themselves.
A national 2015 Genworth survey shows the median annual cost of long-term care for a home health aide or homemaker services is about $45,000. Adult day-care costs almost $18,000 a year, an assisted-living facility costs more than $43,000, and a private room in a nursing home costs more than $91,000 annually.
If you have a hybrid policy and don't use the long-term care benefit, your heirs receive the value of your life insurance policy — such as $250,000 or $500,000 or $1 million — when you die.
If you do need long-term care, the death benefit is accelerated. That means you receive a portion of the face value of the policy each month. With John Hancock, you can receive up to 4 percent of the death benefit each month, Kerins explains.
5. What are some of the pros and cons of hybrid life insurance?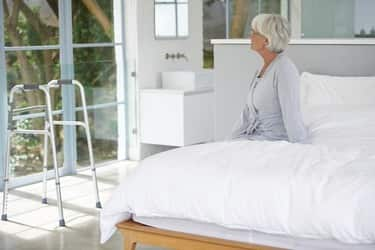 One downside can occur when you need long-term care for an extended period of time, you could eventually zero out your policy and have nothing left to leave for your heirs, Chechel cautions.
However, with some policies you may be able to draw down your entire benefit, while the policy still pays out a small amount to your loved ones when you die, such as $10,000 or $25,000, according to Chechel.
For example, with Nationwide's long-term care rider, you can manage long-term care expenses and use excess funds any way you wish. And, you will still be able to leave an inheritance if the rider benefits are not needed or completely utilized. Nationwide's plan is set up so beneficiaries receive the greater of an unused long-term care benefits or 10 percent of the policy's specified amount due to a guaranteed death benefit.
Standalone long-term care policies are generally much more expensive, but they also tend to be more flexible and have more options to choose from than a hybrid policy, Kerins explains.
Some of the coverage with hybrid policies is limited, warns Leonard Wright, a San Diego CPA. For example, assisted living benefits may be limited to a percentage of the cost of nursing home care, such as 60 percent to 75 percent. Some policies also exclude mental and nervous conditions, which can be common for senior citizens.
Source:- insurance